How to enable the Joan Desk Booking app
Enabling Joan Desk Booking app could not be simpler. Log-in to your Joan Portal and access Settings.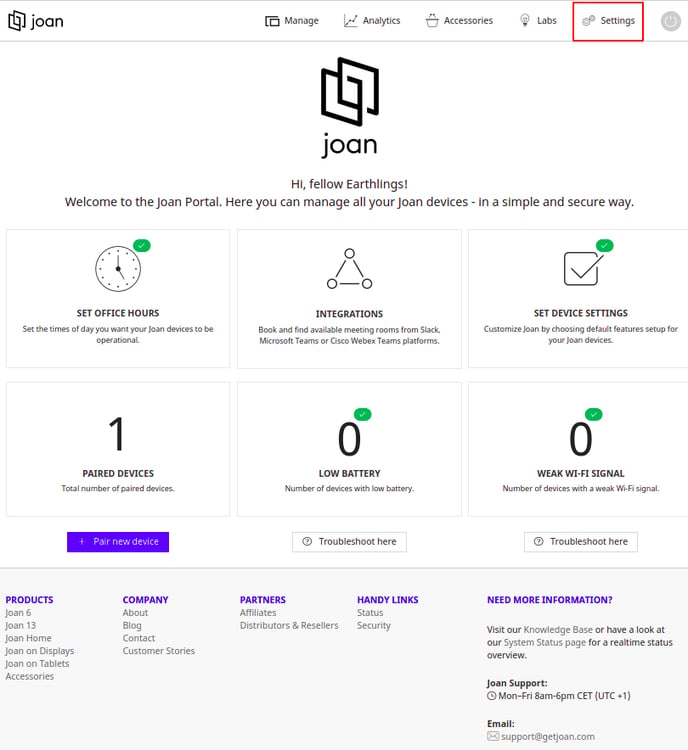 You can enable the Desk booking app in the Desk booking tab.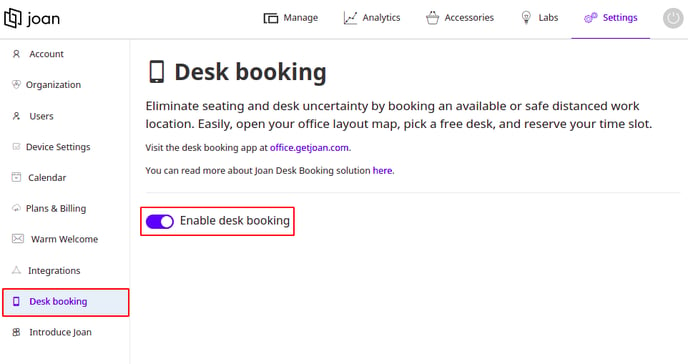 Once you enable it, a pop-up will indicate that you need to read and agree with the terms and conditions. The desk booking app is now available to your team. The next step is configuring the desk booking app.