To pair Joan with Google Workspace, you have to grant Joan the right to manage your Google calendar
There are two ways to delegate calendar access to Joan:
Grant Joan Super Admin rights
Pair Joan with your Google Super Admin account. Super Admins are the only role in Google capable of editing all calendars without user-level configuration.
Please note that when changing user Super Admin status – adding a new admin or editing the admin details – this may result in the affected user not bypassing or redirecting to SSO correctly for up to 24 hours. Until the changes in Super Admin status have been processed by Google's servers, Joan will not be able to pair with Google Calendar.
Share a room calendar with Joan
To allow Joan access to your calendar, you can also share the room calendar in question with a user account on Google, which you will then pair with Joan in the Joan Portal. This account can either be an existing Google calendar user or a user account you have set up especially for Joan (something like manager@yourdomain.com).
Begin by logging into Google calendar with your Super Admin account. If your room calendar is already in the "My calendars" list, click on the drop-down menu next to the room name and select "Share this Calendar."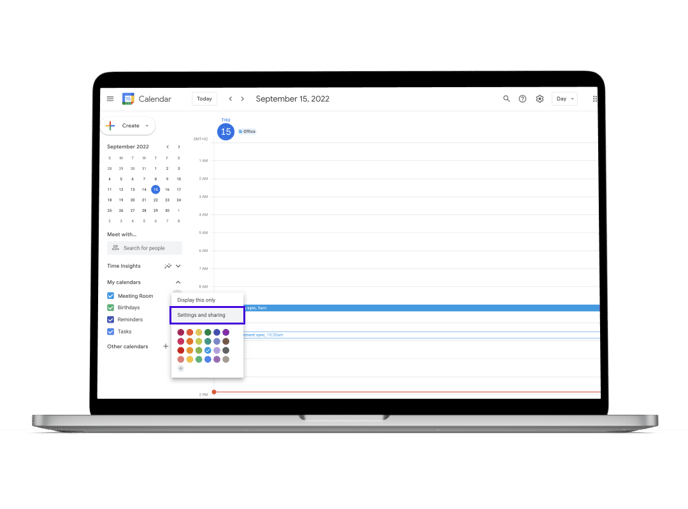 You can now grant the Google user account you wish to pair with Joan access to a specific room calendar.
To ensure that Joan works properly, select "Make changes to events" under "Permission settings," and click "Add person," then click "Save." Joan will now have read and write access to the room resource.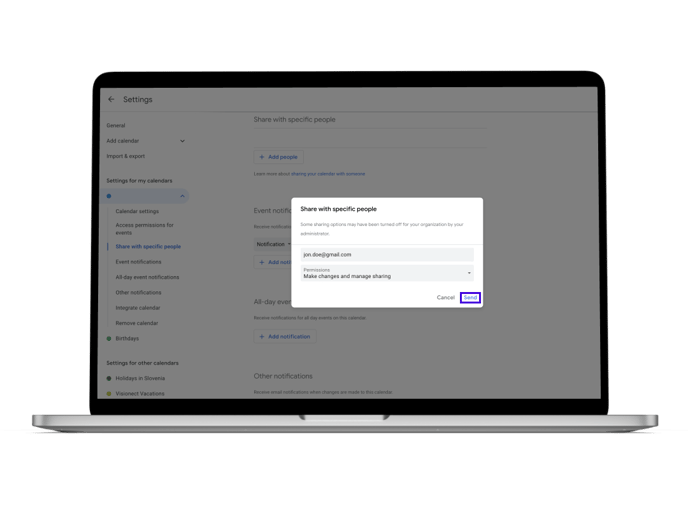 You can now grant the user account you wish to pair with Joan access to the room calendar as described above.