How do I edit my payment details?
In order for the Joan system to function properly, you will either need to add a credit card to your account or Joan credits.
If you wish to update the billing information of your Joan Portal account, you can do so in the "Plans & Billing" settings.
Under the "Billing Information" section, click the "Edit payment details" button
A new window will appear, where you can either add credit card information or enter the code for Joan credits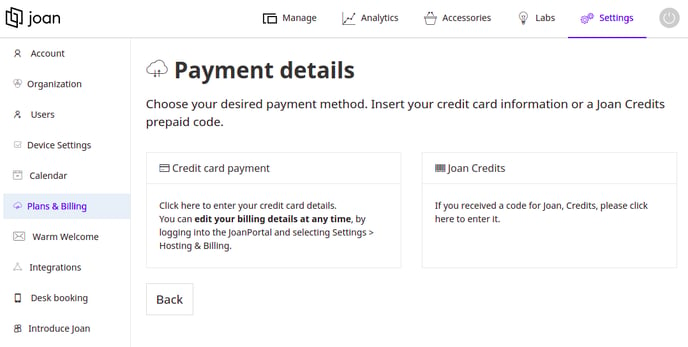 If you select ''Credit card payment'', a new window will appear, where you can input Credit card information.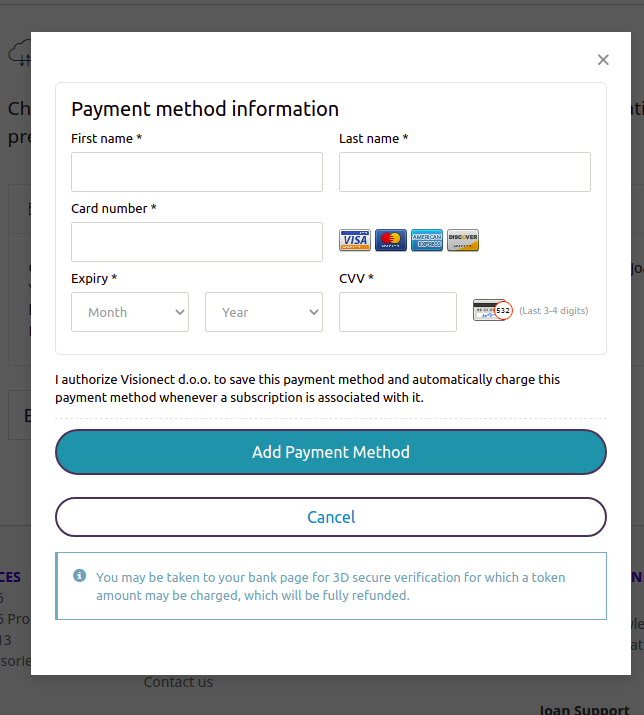 After filling out all information, click on ''Add Payment Method''.
And that's it!
If you encounter any issues, please contact support@getjoan.com