In order for the Joan system to function properly, you will either need to select one of the payment options.
If you wish to update the payment information of your Joan Portal account, you can do so in the "Plans & Billing" settings.
Log in to portal.getjoan.com with your admin credentials
Navigate to Settings and click Plans & Billing in the left-hand menu
Under the "Billing Information" section, click the "Edit payment details" button
A new window will appear, where you can select the credit card option, payment via reseller option or the payment via invoice option


Credit card
1. Fill out your credit card information.
2. Click on ''Add credit card''.
3. Fill out your credit card information.
4. Click Update Payment Method.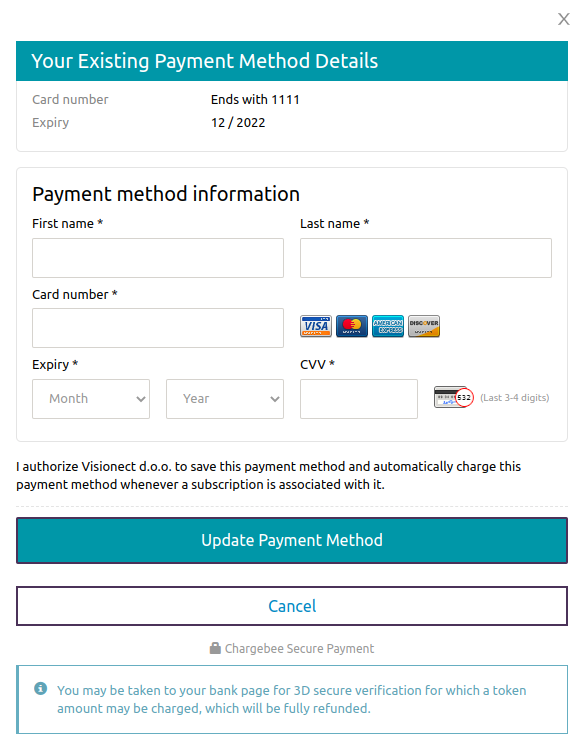 Payment via reseller
1. Fill out your reseller's information
2. Enter the prepaid code you received from your reseller (this applies only for first-time customers)
3. Click Save.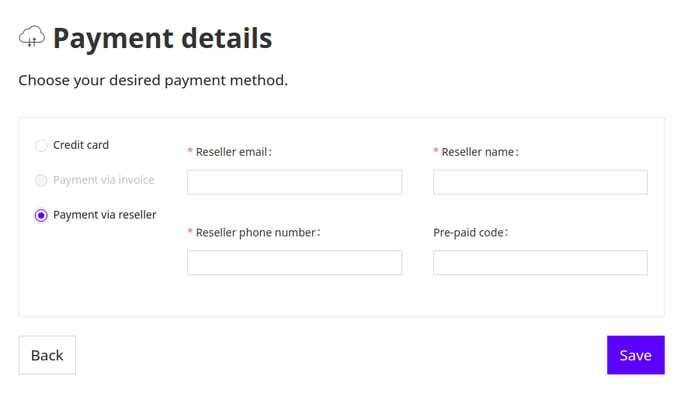 Payment via invoice
1. Fill out your billing details.
2. Select Payment via invoice - you can only select this option if all of your subscriptions are set to yearly billing
3. Click Save - You will receive an invoice to the provided email address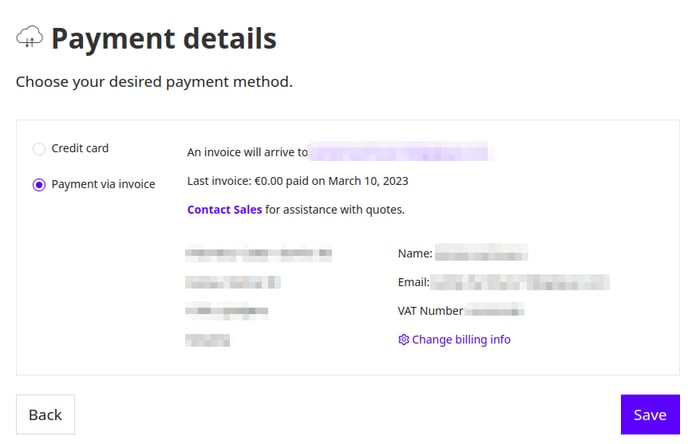 If you encounter any issues, please contact support@getjoan.com