How to cancel my Joan Desk Booking app subscription?
If you no longer require the Joan Desk Booking subscription, you can cancel it with a few simple clicks.
To disable Joan Desk Booking app please log-in to your Joan Portal and access Settings.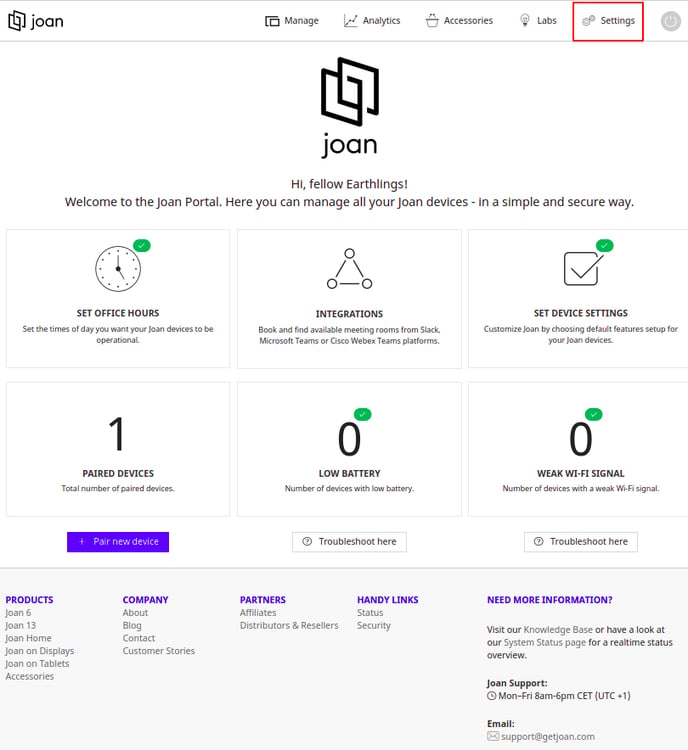 You can disable the Desk booking app in the Desk booking tab.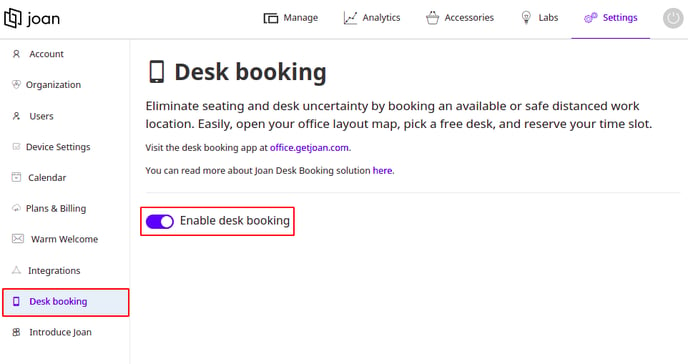 Once you disable the desk booking app, the subscription will be cancelled as well.

Subscription cancellations are non-refundable!