To learn more about custom content, please click here.
In order to create a custom content interface for any of your Joan devices, follow the steps below.
Please note, this feature isn't available on the Joan 6 Pro devices. If this feature is essential for you, please reach out to support@getjoan.com and we will be more than happy to help.
How to create a custom content interface
Log in to Joan Portal with your account credentials
Navigate to the "Manage" page via the top navigation menu
Select "Custom content" from the left-hand side menu
A list of all your custom content interfaces will appear. If you do not have added any so far, click the "+ Add custom content" button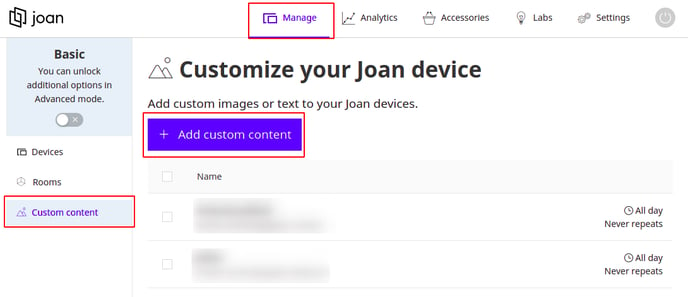 5. Select your preferred layout and click the "+" sign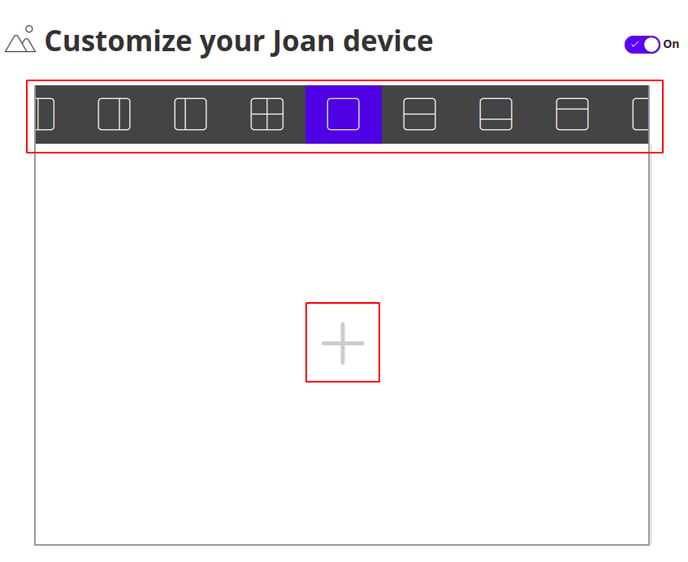 6. You can choose between Gallery, Text, Webpage and Room status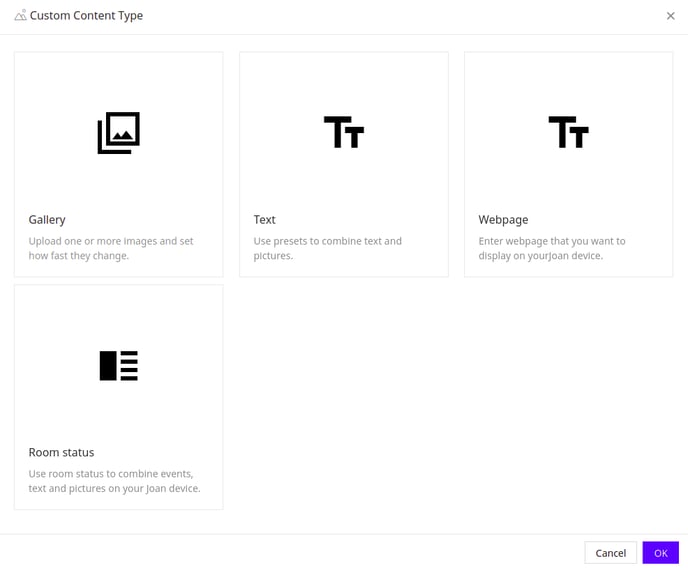 If you select "Gallery", click the "Upload" button and select all of the images you wish to add
Once satisfied with the added images, select the time for each image in the slideshow in the "Interval" section. Enter the amount and select either "seconds", "minutes", or "hours"
Click "Ok"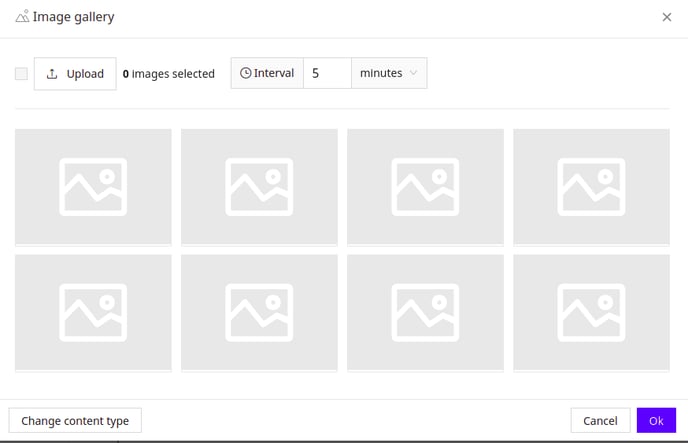 If you select Text, you can input any text you would like. You can change the font size, positioning, bold, italics...
Unfortunately, it is not possible to change the font type
Once done, click Ok.
If you select Webpage, you can put in the desired URL.
Please note, not all webpages will be supported.

If you select the "Room status" content type, the custom application will display the meeting room information your Joan device is connected to
To apply the settings click "Ok"


Once you have filled up all the sections in your selected layout, scroll down to the bottom of the page.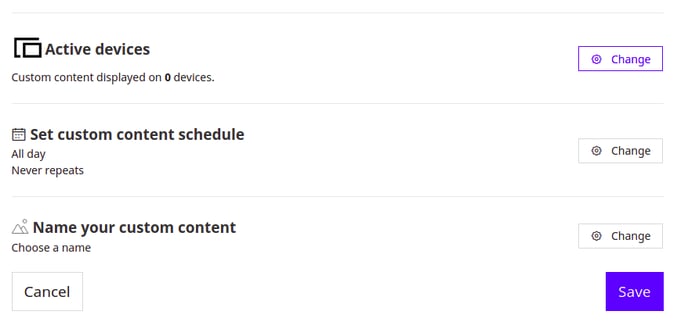 Click "Change" in the "Active devices" section to assign the interface to your Joan devices.
Click "OK" when you have selected at least one Joan device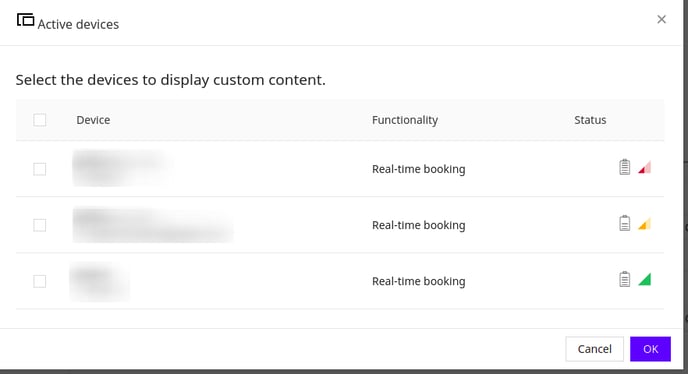 Next, navigate to the "Set custom content schedule" section and click "Change"
Select either "Always show custom content" or set a specific time for when you wish to display this custom content

Selecting "Show custom content at a specific time" will allow you to set the start and end date and time and if the content should repeat or be a one-time event.

Click "OK" once you have selected your desired schedule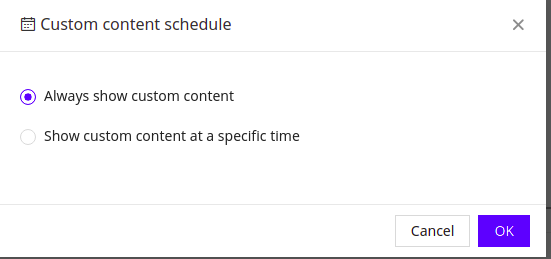 Next, name your custom content interface by clicking "Change" in the "Name your custom content" section
Enter the name of your new custom content interface and click "OK"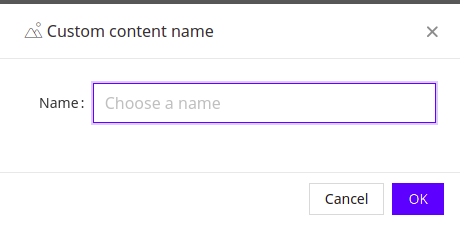 Finally, click "Save" to finish creating your custom content interface
And that's it! You have successfully created a custom content interface.
To learn how to display this interface on your Joan devices, click here.
If you wish to remove the custom content interface from your device, click here to find out how.
If you encounter any issues, please contact support@getjoan.com.