The network settings of the Joan devices are usually configured through Bluetooth, using the Joan Configurator mobile application. The Wifi password cannot be extracted from the device but you may want to protect the device configuration.
To set device password, please connect to the device with the latest Joan Configurator mobile application via Bluetooth and tap on "Lock the device" button at the bottom of the screen.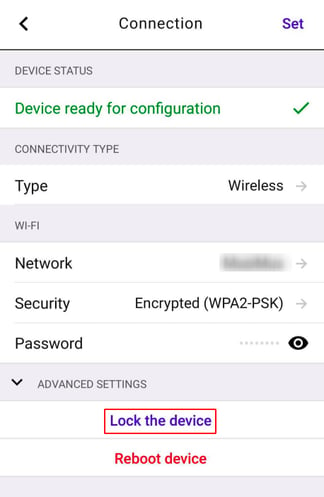 Enter a strong password and tap on the "Yes" button.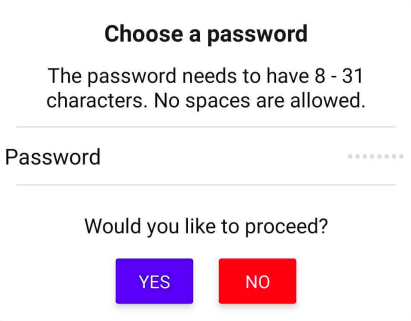 When the device lock is active, password is required to connect to the device via Bluetooth or USB.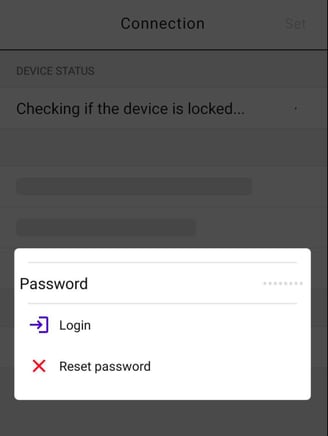 To set a new password, please login with the current one, tap on the "Lock the device" button and enter the new password.
If you forgot the device password, tap on "Reset Password" on the login screen.
Please note, this is going to reset the device settings.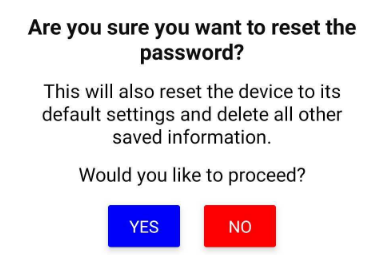 Should experience any issues during the password configuration process, reach out to us at support@getjoan.com and we will do our best to help.