How to update your billing information
If you wish to update the billing information of your Joan Portal account, you can do so in the "Plans & Billing" settings.
Most of the information is obtained automatically when you subscribe to a certain plan, however, if you wish to add some additional information or make a change, please follow the instructions below.


How do I change my billing information?
Under the "Billing Information" section, click the "Edit billing details" button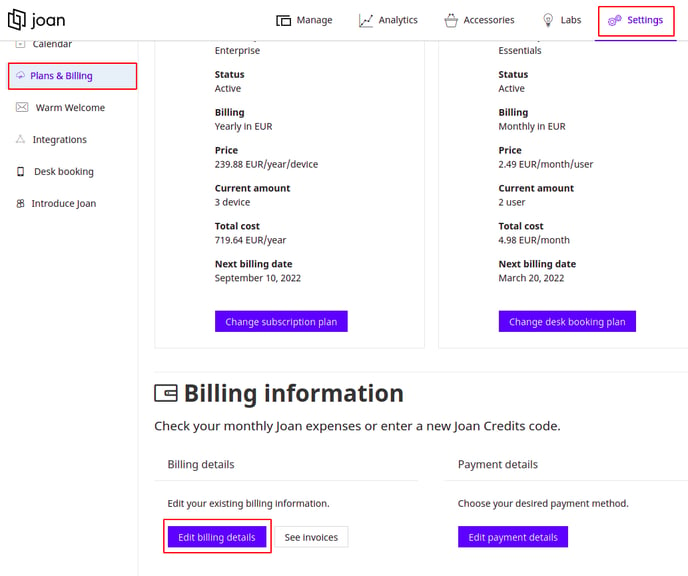 2. Add/edit your billing information.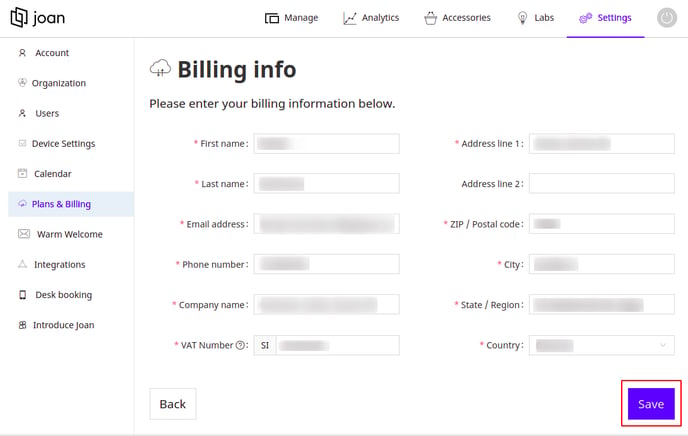 Click "Save" at the bottom of the form.
If you encounter any issues, please contact support@getjoan.com.