Joan is representing an interface that helps you improve the quality of your meetings with the help of the Joan in-room screen. It adds clarity to the attendees and the organizer about the current and next meetings. With that, they are able to know e.g. who else is missing at a meeting (should we wait or start the meeting), see the agenda of a meeting, and most importantly adds a time awareness to the user by seeing how much time is left. At the same time answering a question - can we extend the meeting? Do we need to move to another room?

With the second, joined release with Optoma, we're adding options to manipulate the meeting inside a meeting room. Forgot to check-in - no problem you can do that through the widget displayed on the TV. Need more time for the meeting - extend it.
To enable the Joan in-room display follow the instructions below:
Create a new or use existing Joan Portal
Make sure your TV is connected to the internet
To connect Optoma interactive flat panel (IFP) to your Joan Portal please find the "Joan TV" application on the IFP application menu and open it. Do note that Joan comes preinstalled on every IFP.
A PIN number should be displayed on the TV. Enter it in the Joan Portal.
When connected select "Joan In Room" functionality and click Save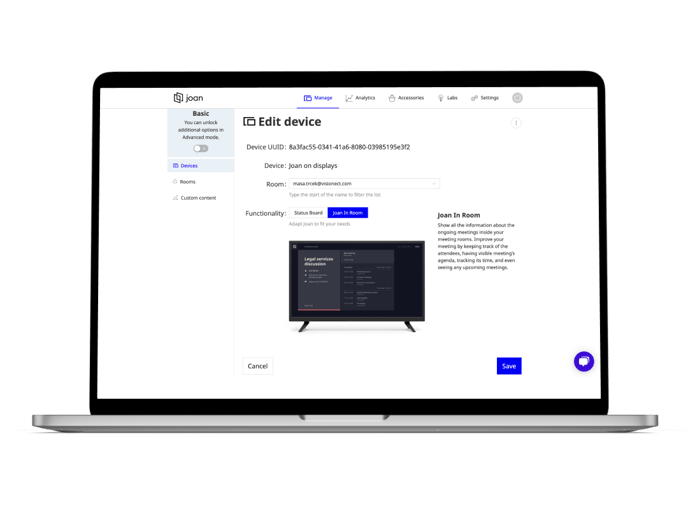 After the save button the meeting room information should appear on your TV and automatically add a meeting widget on the home screen.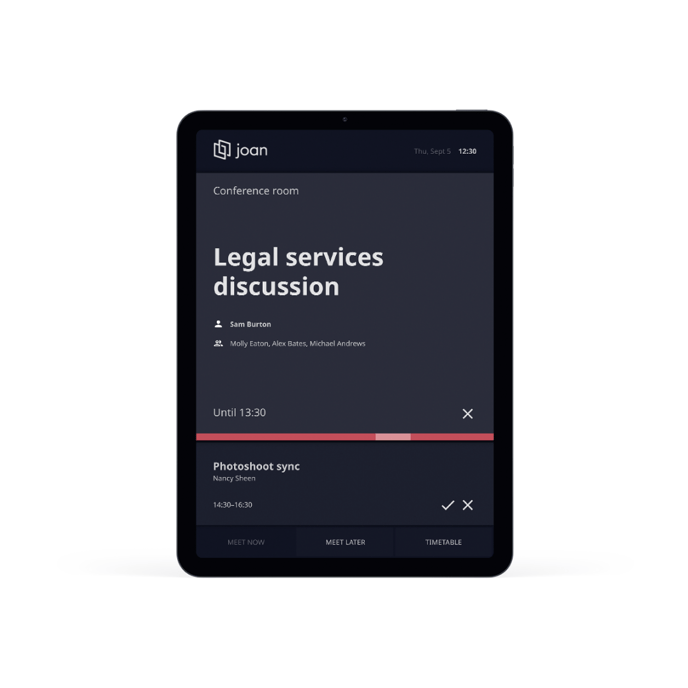 With the help of that widget you are able to:
Book a new ad-hoc meeting
End/Cancel the meeting
Check-in to a meeting
Extend a meeting
Join a Zoom video conferencing call
Display how much time there is left in a meeting
In case you encounter any issues, please reach out to support@getjoan.com.