Time slots and booking
Time slots and booking
Joan desk booking application allows you to enable checking into reservations. You may also use the predefined time slots.
To do so, follow these steps:
Open your Joan Office (direct link to the setting)
Click on "Settings" at the top of the page
From the left-hand side menu, click on "Time slots". The default time slot is 9:00 AM-05:00 PM All day.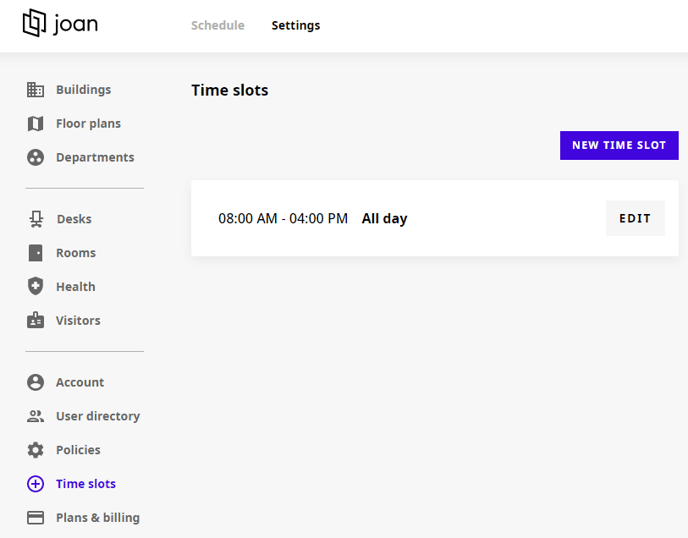 How to define time slots
You can edit the existing time slots or you can create a new one by clicking New time slot.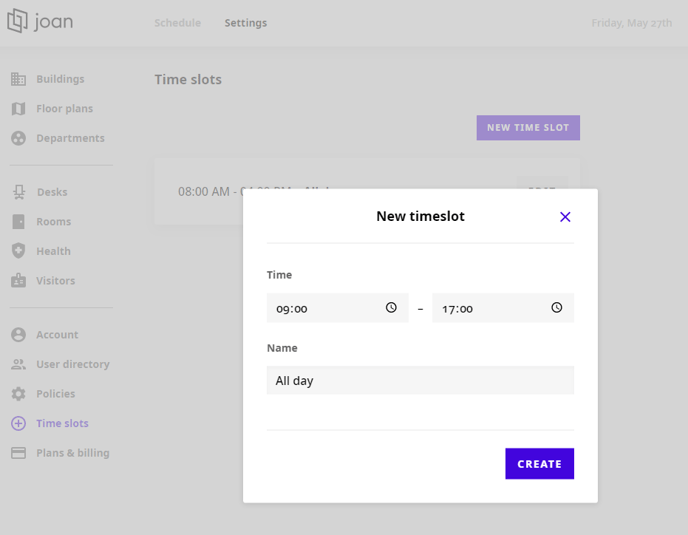 And that's it!
If you encounter any issues, please contact support@getjoan.com.