What is the room identifier in Google Workspace?
Are you in the process of setting up your rooms, but aren't sure what the Room identifier is? No worries, this knowledge base article will show you where to find it!
Google Workspace

1. Log in to https://calendar.google.com/
2. In the left-hand menu, search for the room you are trying to add
3. Click on the three dots, next to the room's name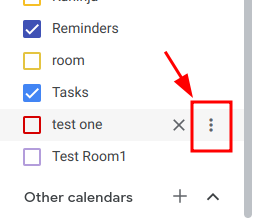 4. Click on Settings and sharing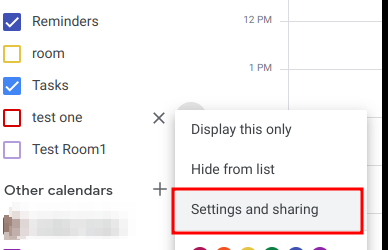 5. Scroll down to Integrate calendar, and copy the Calendar ID

Once you have the Calendar ID, you just need to enter it in the Joan portal
Log in to portal.getjoan.com
Navigate to Manage -> Rooms
Click on Add a room
Paste the Calendar ID
Click ok

That's it! In case you need any assistance with the above, feel free to contact our support team via chat or email at support@getjoan.com.