The health screening option allows you to choose whether employees & visitors have to fill out a COVID-19 compliance health screening in the form of a short survey when checking into reservations.
The survey contains questions designed to reduce the spread of COVID and is legally required in many jurisdictions.
To enable and manage this option, follow the next steps:
Log in to your Desk booking & Asset reservation system
Click on Settings at the top of the page
Choose Health from the menu on the left
Enable the health screening by simply clicking the checkbox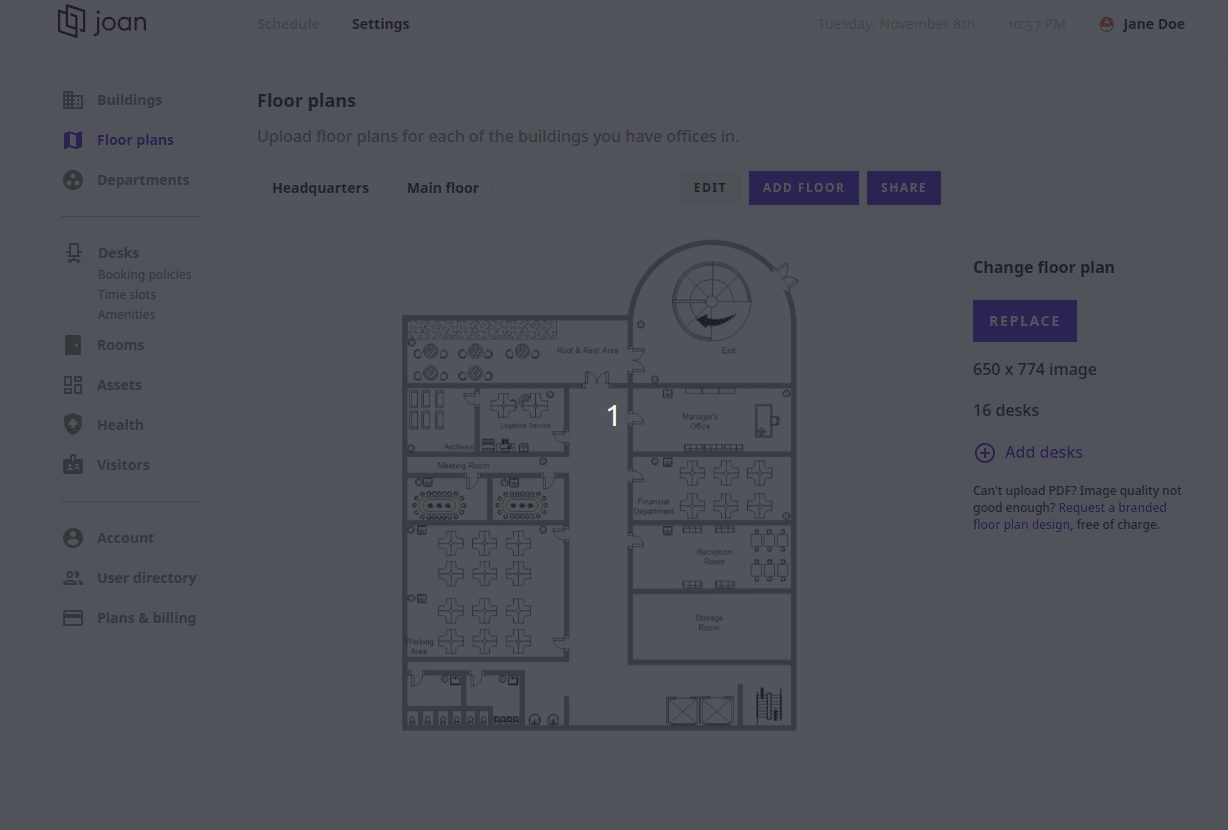 You have the option of mandating health screening to be completed by visitors, employees or both.
If you wish, you can automatically cancel the desk reservations of people who failed the screening by checking that box.
You can customize your questions, as well as the message that will be displayed in case of passing or failing the survey. If you want a specific person to be notified if someone fails the health screening, you can input their email in the "Health Screen Feedback Questionnaire" field. For visitors, the host initiating the invite will be automatically notified.
Click "Save"
The health screening survey will be sent 12 hours before the desk reservation. If the reservation is created before that time, e.g. it starts in 3 hours, then it's sent out in about 5 minutes after the desk reservation is created.
Health screening email is sent out only once per day (per employee or visitor) and not for every reservation the person might have during the day.
If you encounter any issues, feel free to reach us via support@getjoan.com or submit a ticket via this form.