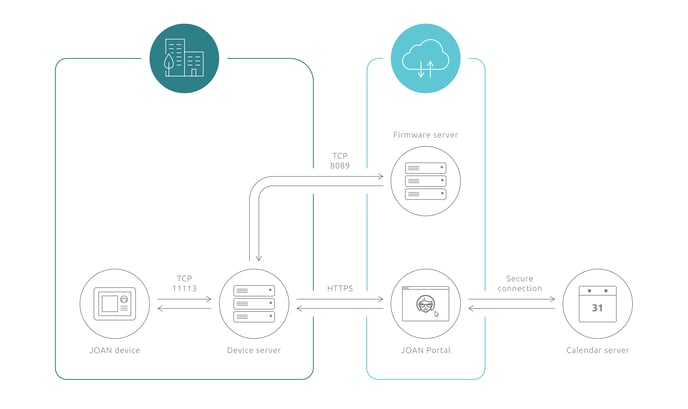 On-premises hosting of the Visionect Software Suite (VSS) server is one of the two hosting options within the Joan system and serves as a bridge between the Joan devices and the Joan Portal.
It provides the ability to manage critical aspects of the Joan system in-house, but at the cost of having the required infrastructure and expertise for deployment and maintenance of the server.
Thus, this hosting option is ideal for users that have an established in-house IT department and have experience with running internal servers.
On-premises hosting resource library
For more information about a certain topic, please click the links below: