You have the option to enable visitor management in your Joan Desk Booking Application. It allows you to track visitors to the company grounds, and let them check into the building using a QR code.
Visitors can arrive at your location upon invitation, or they can already be on-site and request an appointment with a known host.
In case you enabled the mandatory health survey, the visitor will have to fill it out.
To enable visitors management, follow the steps below:
Log in to your Desk booking & Asset reservation system
Click on Settings at the top of the page
Choose Visitors from the menu on the left
Check the Enable visitor management box
You can also enable the option to notify the host when a visitor arrives or is denied entry.
There is a possibility of disabling the ad-hoc meeting requests
Click Save.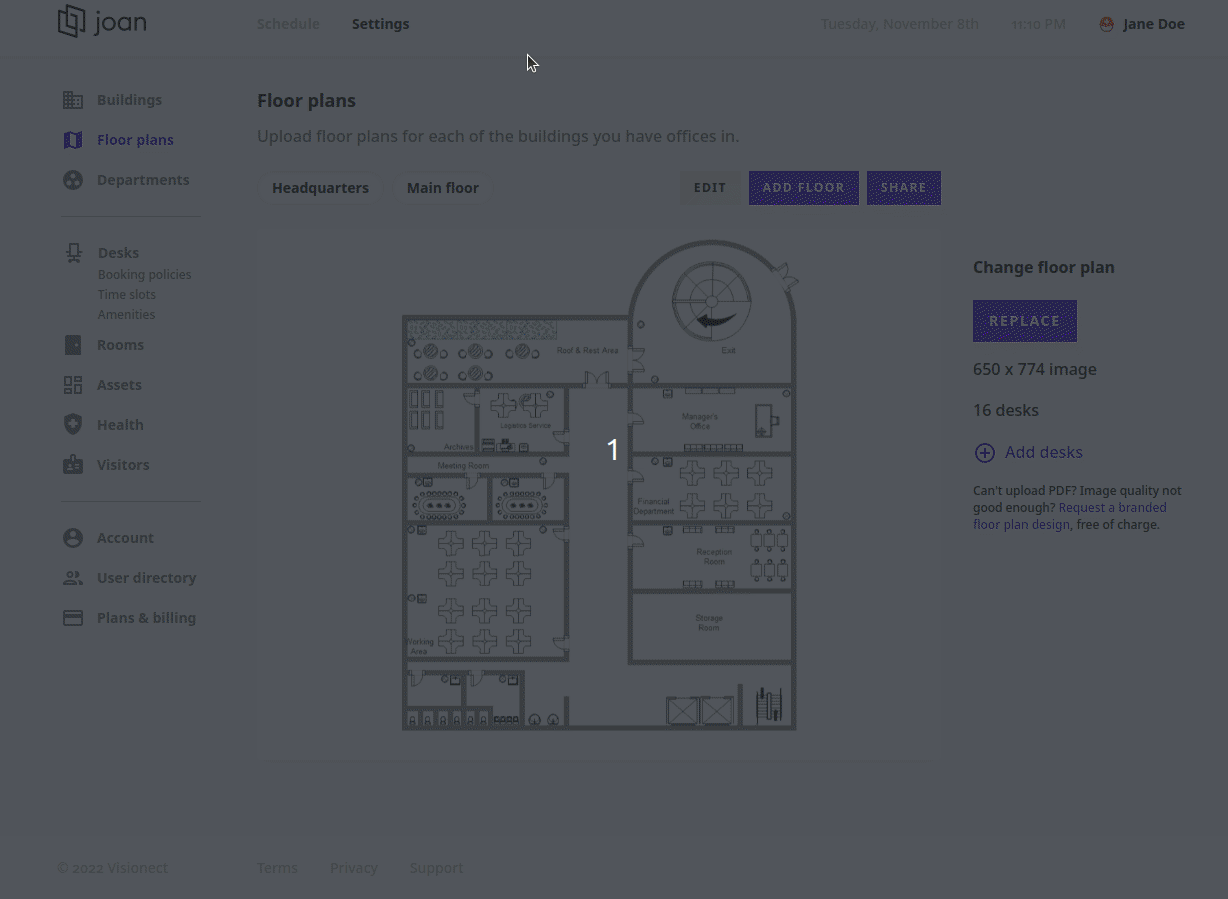 Print the generated QR code, which can be scanned by the visitor during the check-in process. To learn more about invitations and the check-in process with a QR code, check out our article on inviting visitors.
If you encounter any issues, feel free to reach us via support@getjoan.com or submit a ticket via this form.