Room grid functionality
Note: This functionality is available with all subscription plans and is exclusive to Joan 13 devices. Click here to learn more.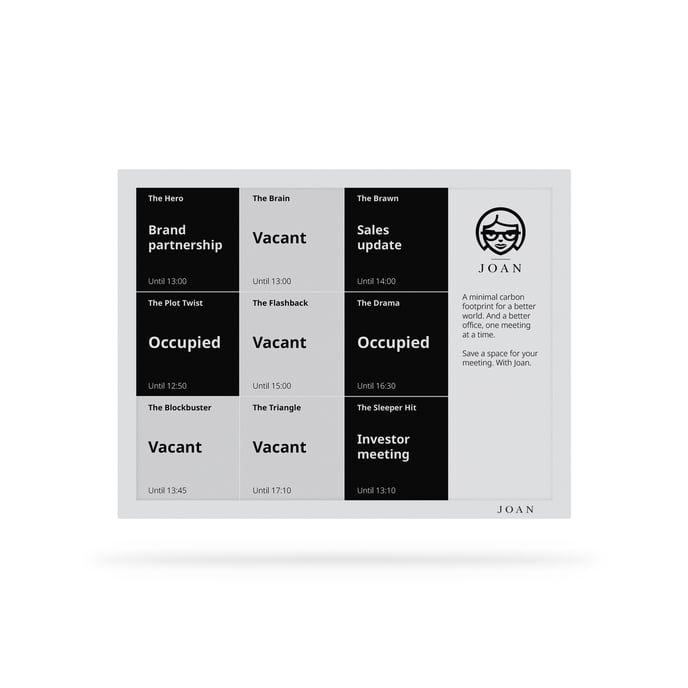 Room grid provides an overview of up to 9 room resources, by displaying information about the current occupancy state of each room, its location and room name, and the time until the occupancy state changes.
Meeting subject is also displayed by default, but can be hidden if needed. If you wish to learn how, click here.
All of these features make the Room Grid a great functionality for a Joan 13 device located in the lobby of your office space.
Features:
Up to 9 room resources
Room availability and location
Current meeting subject
Time until the room status changes
To learn more about other Joan functionalities, click here.